Back in May I stopped by to recruit speakers for the Carolina Code Conference. I'm happy to report that we did have a Rust talk presented at the event and I wanted to share it here if that's alright with y'all.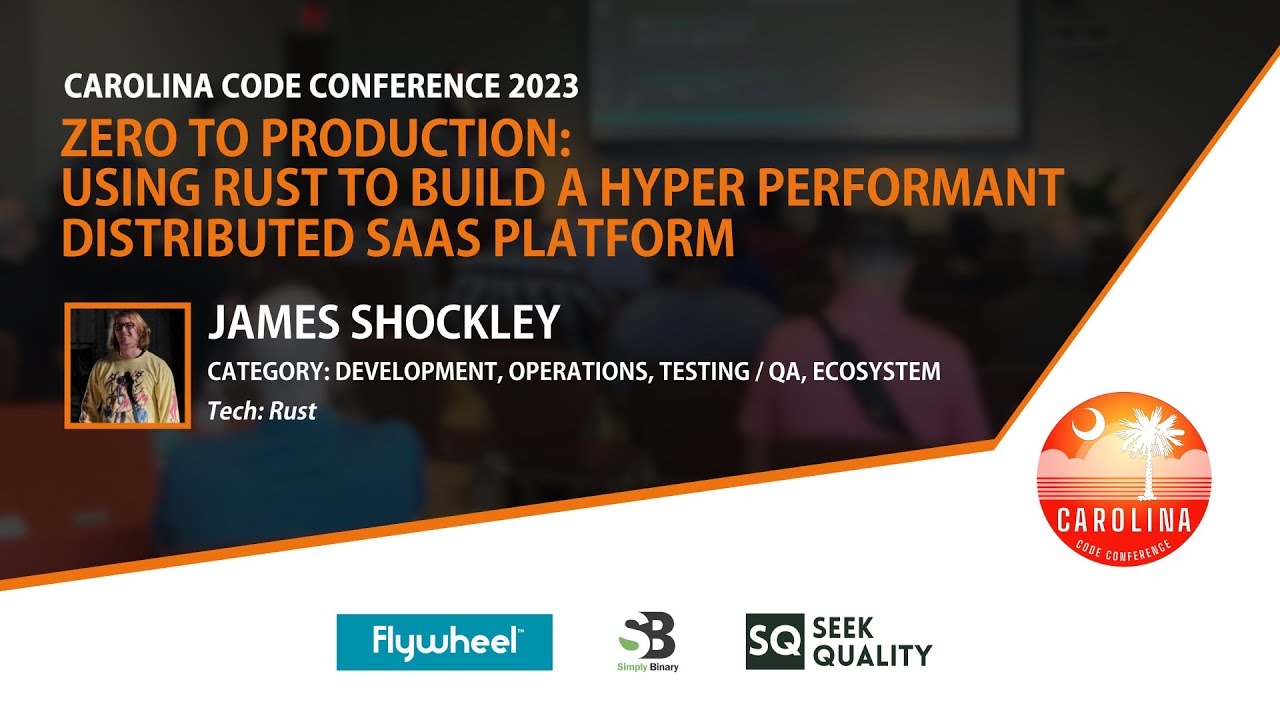 At Neurelo, a team of developers set off to create a wildly performant, massively scalable, and distributed data access platform with an appropriately modern and sensible language – Rust.
I'll dive into how & why we selected Rust as well as explore our use of Rust as a general-purpose language for our core product. Then, I'll show how Rust enables fearless and rapid development, by going from zero-to-production for a new service. We'll cover the process from setting up development tooling, to instrumenting your service for observability.
Target Audience: All Levels
Presenter: James Shockley
The Carolina Code Conference is a polyglot conference that takes place every August in Greenville, SC. James provided our closing presentation for the event sharing his experience building a SaaS with Rust.
This was the only Rust related talk from this year's event but all talks have been shared on YouTube for those interested.