There's a great Twitter retransmission of the currently-happening #rustconf, and I wish I could be there right now!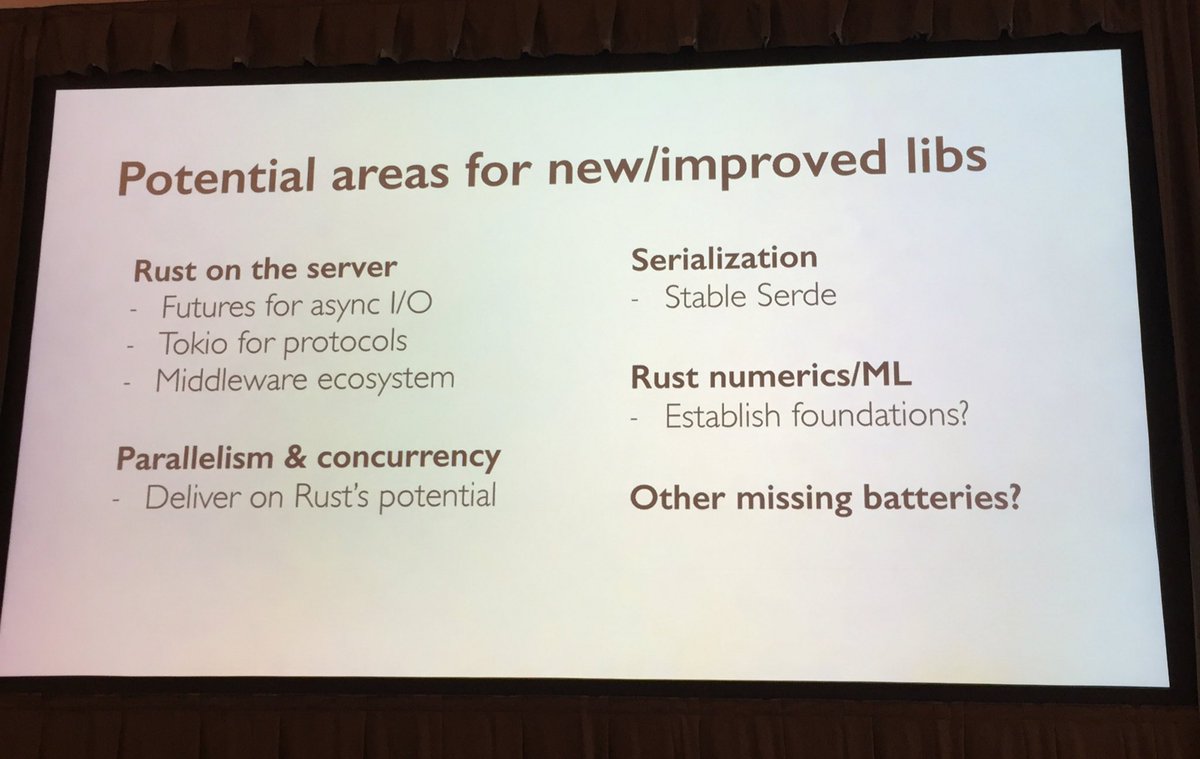 This slide suggests there's a need for a good fundation for Numerical Computing on Rust. I personally believe there's so much power in Rust that it could become an awesome platform for the work currently done in Numpy.
We know the popularity of the most used scientific libs, such as Scikit-learn, R, etc. comes from two things:
a big community able to write the common and less-common scientific algorithms in <language>;
solid numerical frameworks on which those are built.
I think we could address point 2 here. We can get inspired from (non exhaustive iist):
NumPy (scientific computing for python esp. great numerical arrays)
TensorFlow (CPU/GPU tensor computations)
Eigen (C++ matrices)
Where should we orient our efforts? I think a good milestone could be having an user-friendly, vector-enabled (SIMD) equivalent of NumPy multidimensional arrays, along with a couple of core primitives.
We could also address 1. in parallel, writing some ML code, matrix manipulation including advanced decompositions, etc. (I have a working SVM taking the dust in my home dir + a stats library I'm working on, but nothing public yet.)
Thoughts?