Hi Rusteacian guys!
In the title, I'm talking about the intriguing concept discussed in this fantastic presentation: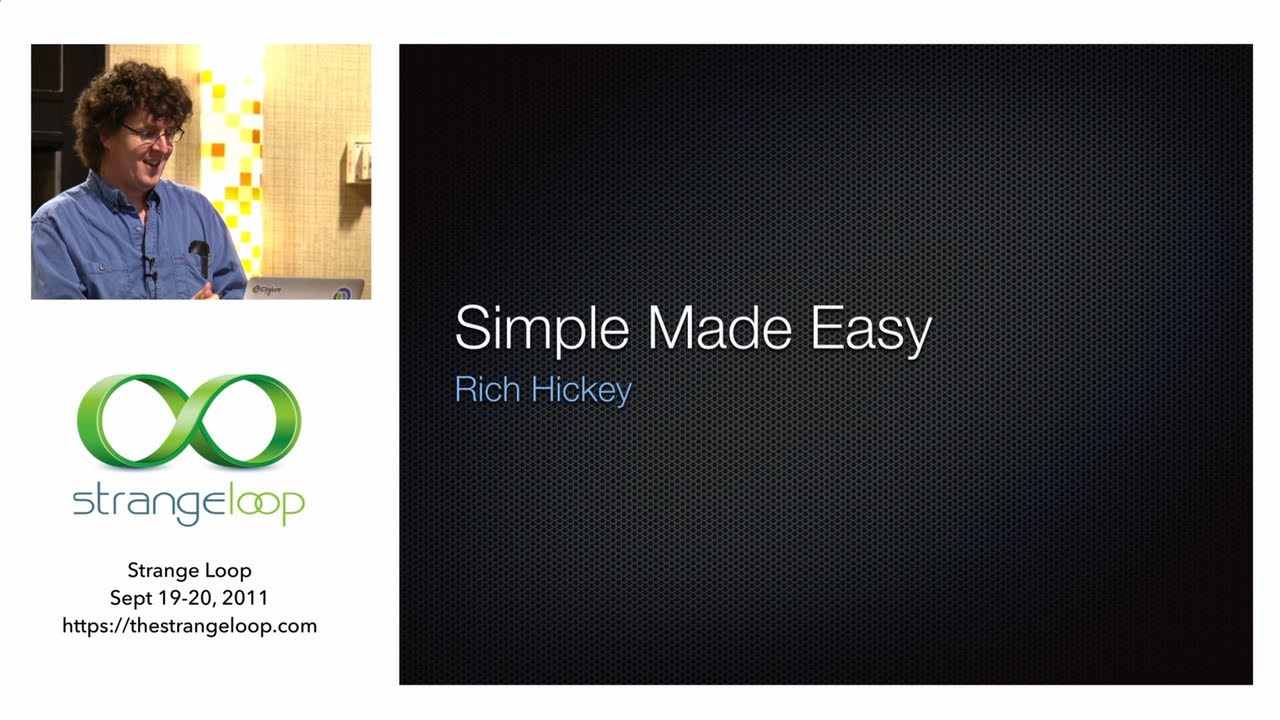 I've been playing(quite passively) with Rust for a while, but I often feel like I'm only scratching the surface.
Today, I find Rust to be quite productive. Overall, I think the language is well-structured and cohesive in design. Once you overcome the initial learning curve, you can truly appreciate its value (I think mainly thanks to the Lsp, Cargo, Enums, Results, Traits and Iterators).
However, whenever I tackle something less straightforward and dig into the underlying model, my confidence wanes. The initially well-coherent design starts to appear less elegant, becomes more confused/convoluted,and I often end up creating rather wild smart pointer chimeras.
I began to consider whether the concept of simplicity, as advocated by Rich Hickey, applies to the language as a whole. However, it seems to become less applicable the deeper I delve into the language.
What are your opinions about that?
Please give me your througths, I'm genuinely interested in hearing about your experiences!
Do you use Rust to tackle specific challenges?
Have you been using it extensively in a professional context?
Are you more of a hobbyist, similar to my own experience?
Could it be that I'm lacking fundamental knowledge?
Is it possible that a deeper computer science background is needed to fully appreciate Rust's low-level aspects?